Cecilia
As founder and creator of one of New Zealand's most successful ever start-ups My Food Bag – Cecilia is one of NZ's leading entrepreneurs. A serial entrepreneur and innovator, Cecilia is now the founder and Co-CEO of Tend Health. Cecilia has won more awards than you can shake a stick at (Supreme Winner 2017 Women of Influence Awards, Next Magazine Businesswoman of the Year 2014, EY Young Entrepreneur of the Year 2013, HER Businesswoman of the Year 2012 to name a few).
Following 6 years as Co-CEO of the food delivery service, Cecilia is now a board member and founding trustee of the Prince's Trust New Zealand as well as Tend Health and Pie Funds. Devoted mum to 9 year old Thomas, 6 year old Leila and baby Charlie, Cecilia is passionate about helping women in business and solving the everyday problems of working mums and dads.
James
James is Cecilia's partner in life and business. As co-founder of Tend Health, My Food Bag and Au Pair Link, James has run the Marketing, Digital and Finance teams of each company. James is also well-versed in M&A transactions having led the sale processes for My Food Bag and Au Pair Link as well as the recent capital raise for Tend.
Currently the Co-CEO of Tend Health, James was previously the Co-CEO of My Food Bag (alongside Cecilia) – NZ's third largest food retailer. James understands the governance requirements in modern high growth, digital businesses. With experience in industries ranging from health to childcare and food, James understands what it takes to be successful no matter the market.
We're passionate about businesses that make a difference to our communities.
We're interested in creating and getting involved in business that makes a difference to our communities. We're passionate about growing good (ethical and sustainable) business and building lasting customer love. We have a special interest in, and understanding of, the needs of modern day working mums and dads – having walked many miles in those shoes. We enjoy nurturing talent, inspiring belief in others and helping young entrepreneurs achieve their goals.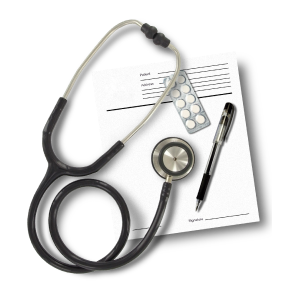 Tend Health
Launched in late 2020, Tend delivers integrated healthcare, with seamless online or in-person consultations.
Tend Health was founded by Kiwi business leaders Cecilia and James Robinson. Tend was born from the couples' health struggles and their gut-wrenching loss of two babies in late pregnancy. After finding it hard to get the answers they needed, they ultimately had a video consultation with two specialists overseas.
The couple got the answers and plan they needed and were blown away by how easy it was. But a lingering question remained – "Why can't everyone access healthcare like this? Why isn't this normal?"
Fast forward to 2019, the Robinsons were joined by two co-founders – Harvard educated Dr Mataroria Lyndon and Josh Robb (top PushPay technology executive). Spurred on by his focus to improve health access and equity, Dr Lyndon joined Tend as its Clinical Director. Better known for his role in TVNZ's top rating show 'The Checkup', Dr Lyndon is also a senior lecturer at Auckland University and a Northland District Health Board member.
The formidable team behind Tend also includes Dr Lee Mathias ONZM, Theresa Gattung CNZM and Marko Bogoievski (former CEO of Infratil and Vodafone Chair).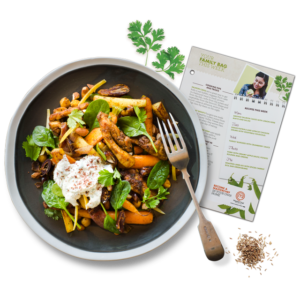 My Food Bag
My Food Bag, an online food delivery service, is the brainchild of Founder and former Co-CEO Cecilia Robinson. Set up late 2012, Cecilia and James (also Founder and former Co-CEO) brought on ex Telecom CEO Theresa Gattung and celebrity chef Nadia Lim and her husband Carlos as Co-Founders – launching the business in March 2013. With revenues exceeding $100 Million in under 3 years from inception and over 50,000 customers, My Food Bag changed the landscape of the online retail food sector quickly becoming New Zealand's 3rd largest food retailer.
In late 2016, My Food Bag was partially sold to Private Equity firm Waterman Capital. With household brands like Bargain Box, Fresh Start and Made – My Food Bag continued to grow winning the 2017 Supreme Business Excellence Award at the Westpac Auckland Business Awards. In 2018 the Robinson's stepped back from their roles as Co-CEOs.
In March 2021, My Food Bag was listed on the NZX and ASX giving all New Zealander's the opportunity to own part of this iconic Kiwi company. The initial public offering (IPO) was the biggest on the NZX since Genesis Energy went public in 2014. The Robinson's stepped back from the My Food Bag Board of Directors in January 2021, ahead of the IPO, but remain as shareholders in the company today.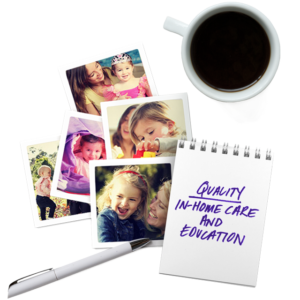 Au Pair Link
The Robinson Duo's first business. Successfully acquired by the NZX and ASX listed Evolve Education Group as part of their IPO in late 2014, Cecilia and James built Au Pair Link into one of the largest home-based Early Childhood Education providers in New Zealand. Founded in 2006 by Cecilia and James, the company became the first au pair agency to be licensed as a home-based Early Childhood Education (ECE) provider by the New Zealand Ministry of Education.
An award-winning business, Au Pair Link enjoyed appearances in the Deloitte Fast 50 (ranked 12th in 2012), IBM Kenexa Best Workplaces (2nd in the 2017 Workplace Awards), heralding the business as a leader in innovation within the ECE industry. With 650 children enrolled nationwide and nearly 1,000 Au Pairs arriving annually upon sale of the business, Au Pair Link was also one of the largest contributors to youth tourism in New Zealand at the time.