This week Cecilia was inducted into the 'Hall of Fame for Female Entrepreneurship'. Cecilia's speech focused on imagination, and how we need imagination now more than ever. "Allt stort som skedde i världen skedde först i någon människas fantasi" is a quote by famous Swedish Authour Astrid Lindgren (you might know her as the creator of Pippi Longstocking). It translated to "Anything BIG that ever happened in the world, first happened in someone's imagination". Cecilia's full speech is below.
Kia Ora
Tena Kotu, Tena Kotu, Tena Kotu
"Allt stort som skedde i världen skedde först i någon människas fantasi". Anything BIG that ever happened in the world, first happened in someone's imagination.
This is a famous saying by the incredible Swedish Author Astrid Lindgren (you might know her as the author of Pippi Longstocking)!
As I began reflecting on this evenings event, one thing stood out in my mind and that is Imagination. We are only here tonight because of turning that imagination into reality.
Anything BIG that ever happened in the world, first happened in someone's imagination.
So, to that point – to my fellow wāhine toa this evening, to Marisa and Hinewehi congratulations on your tenacity and your imagination. I am incredibly honoured to be recognised this evening alongside you both.
To the team at Company of Women, to Tara and the wider board Theresa, Ranjna, Sarah, Sophie and Sharon thank you for your commitment and work and the imagination you have shown in your quest to empower women in Aotearoa.
To ASB for hosting us this afternoon, thank you for your support for female leadership.
Surprisingly, this is one of the first times I have ever prepared a speech for an event such as this. As most times, I have always assumed that I would not be needed to speak and that if I did, I could wing it.
That once resulted in me announcing to one thousand people, that I indeed need to pee. So tonight, I took the opportunity to put something down on paper – greatly encouraged by Tara.
So I want to talk about imagination.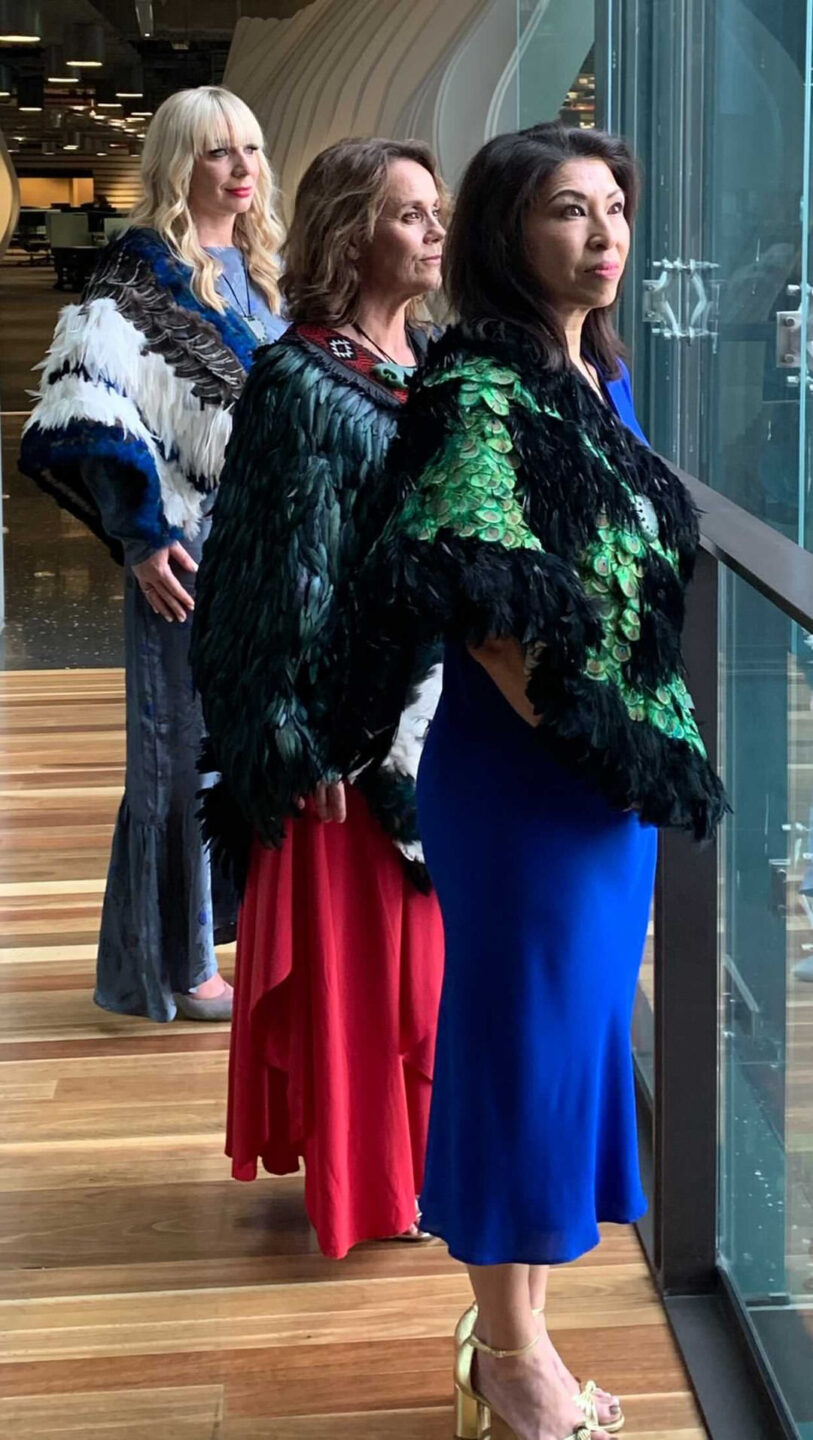 "Allt stort som skedde i världen skedde först i någon människas fantasi". Anything BIG that ever happened in the world, first happened in someone's imagination.
As I look around the room tonight, I see so many of you who have fed and feed my imagination and form part of my purpose. I would like to take a moment to acknowledge these people and the impact that they have had my journey.
First, I would like to acknowledge my husband, James Robinson. I debated whether I'd start or end with James but to be honest, as I worked through this speech, it's really not about "me" and it's always been about "us".
Because without him I simply would not be here tonight.
Through the years James has continued to indulge my imagination and curiosity and every single achievement, we have always done it together.
We have reimagined our world, together.
Because we have, and we continue to do it all together. Side by side.
Whether that is in our role as CEOs of the businesses we have founded, or juggling children at bath time or bedtime (hi Leila & Tom, I see you, sit down! Good Luck Daddy!).
We do it together. I guess that is our superpower.
James, I love you, this is for us.
On our journey, James and I have had the great privilege of having others believe in our imagination too.
One of those very early believers was Theresa Gattung.
Thank you, Theresa, for believing in our imagination and constantly challenging us to do better. For supporting us in our decision making and being a firm believer in all that we are.
I have said it before, and I will say it again, I think you are quite possibly one of the people who understands James and I together the best. We love you.
When James and I started out in business with Au Pair Link we were so very naïve. But our imagination of what Au Pair Link could be, drove us to keep going.
It was that same imagination that later led us to start My Food Bag. So many people didn't believe that we could answer the question "what are we having for dinner tonight".
Imagine when we answered "fish" and they'd say "well I don't like fish".
That will never be successful.
"You'll never create a business model out of that" (for the record that was our accountants and we promptly fired them for being "non-believers").
And that is what showed me that Imagination is more important than knowledge
We have always believed in our imagination, that, that feeling in our gut will lead us down the right path.
Most recently, that gut feeling has led us down the path to launch Tend (well almost anyway, 5 more days!). Because our imagination is telling us that primary healthcare in New Zealand needs to be reimagined.
And because ultimately, we believe that our children, Tom and Leila, and all our children, the children of Aoteroa, do not deserve to inherit our healthcare system.
At this point in our journey, we could have chosen to simply stop or to refocus our imagination on easier challenges. Ones that did not require us to "feel the fear again" or have sleepless nights.
But Astrid again said it, "Ibland måste man göra saker man inte vågar, annars är man ingen människa utan bara en liten lort." "Sometimes you have to do things you do not dare, otherwise you are not a human being but just a little piece of dirt".
While I'm Swedish I struggled to translate "lort".
Google actually translated "en liten lort" into "a little shit" but I thought with children in the room I'd better not say it. At least they are my own! Oops!
So back to imagination.
Imagination takes believers. People who are willing to give that gut feel a go. Because it is true that
"What is NOW proved was once only imagined".
So, I would like to take a moment to acknowledge my Tend team who are here in the room with us tonight who are believers in imagination.
To Dr Lee Mathias, who was the first person we shared our idea with and who told us that she believed we would change health care for all kiwis.
While that is yet to be proven, I believe.
And to Josh, Keiran, Andy, Graham and Mataroria and the other 25 or so Tend[ers] who are using their imagination to "create the best healthcare experiences for kiwis".
I have no doubt that our team are at the cutting edge of imagination, of what the future of health care should look like for our tamariki and for our whanau.
Thank you for believing and for being brave in your imagination.
Someone much cleverer than me said,
"If you can imagine it, you can achieve it. If you can dream it, you can become it."
I imagine a world where healthcare is accessible and equitable for all kiwis. Where New Zealanders are the healthiest people in the world.
But to do that takes believers.
So I'd like to acknowledge some other extraordinaire women who are in this room tonight. To Deborah Pead, who continues to be one of the first people I call to ask for advice.
And to my so aptly named girl team to my, "Soul Sisters", with Sofia, Anna, Rochelle and Wendy all taking time out of their busy lives and businesses to be here today.
And a shout out to my two girls missing, Kath who is busy owning the shoe world and Carmen from Valocity who is doing a charity challenge.
Before having the "soul sisters", I did not quite know what I was missing until we all connected. I am inspired each day by their journeys, having had the great privilege of listening to our Anna speaking this morning.
Before I finish, I would like to acknowledge the big C word.
This year might have been one of the most challenging years in recent memory. And you might have noticed that I haven't mentioned the "C" word yet. I would cough into my arm "Covid" but it would seem inappropriate.
It's hard to ignore that this year our life has been lived on pandemic terms and that we haven't had the same freedoms that we had a year ago.
So now more than ever, we need our IMAGINATION.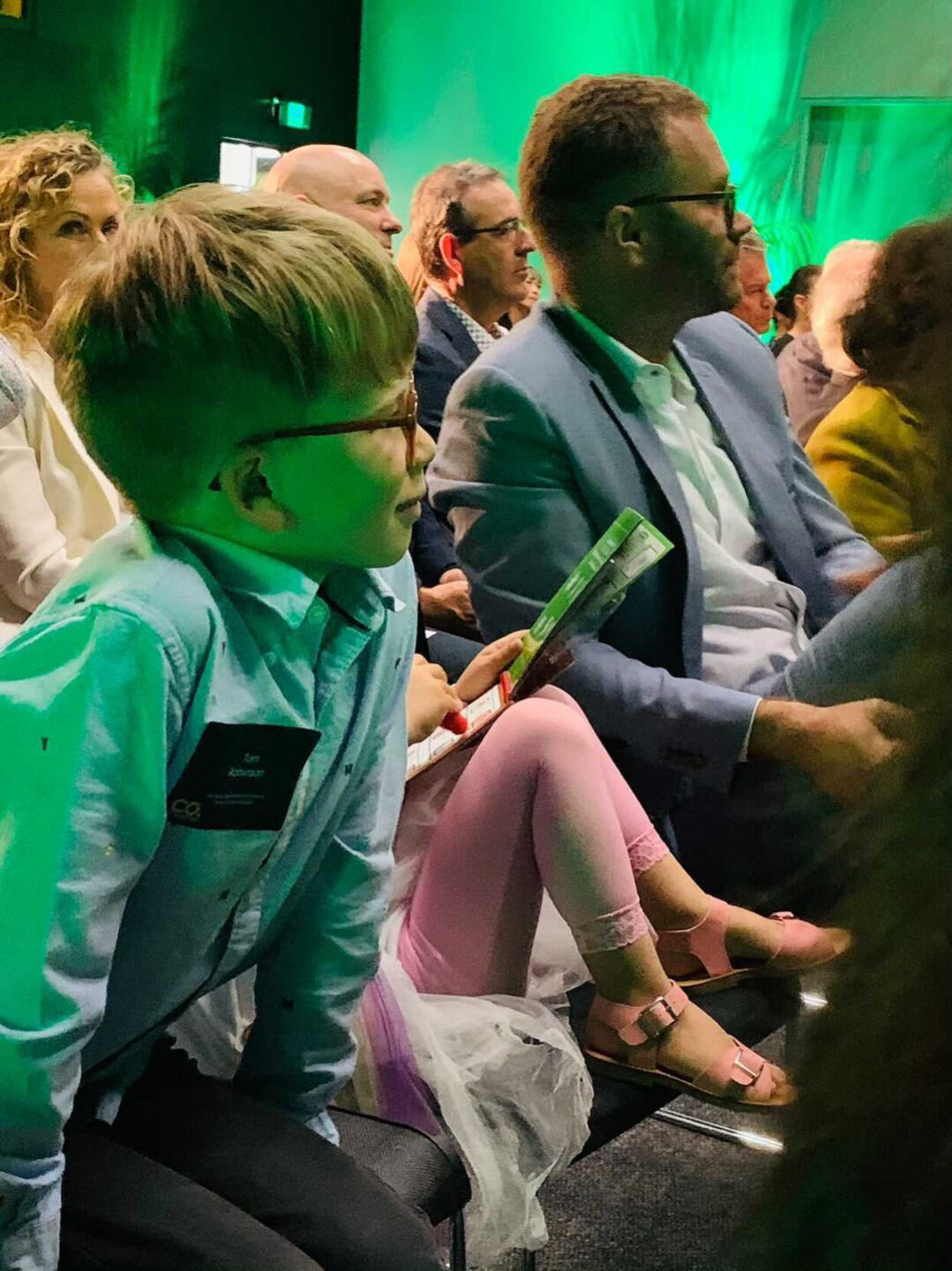 Lastly and most importantly, back to where I started to my husband James and our beautiful children Tom and Leila, who have sat (mostly) through this speech, to our family & friends.
You inspire me to be the best I can be every day. All I do is for you.
Children see magic because they look for it. We can keep that magic alive through our imagination.
Imagination is a choice.
There are some underrated qualities in the world – all which are the building blocks for entrepreneurship:
Curiosity
Naivety
Imagination
Let's continue to reimagine the world.
Because
Anything BIG that ever happened in the world, first happened in someone's imagination.
Thank you,
Kia Ora
Tena Kotu, Tena Kotu, Tena Kotu