Kathryn Wilson has established herself as New Zealand's premier footwear designer, growing from a fledgling designer to becoming an influential business woman with a brand that is in constantly high demand. A personal friend of the Robinson Duo, Kathryn was kind enough to share some insights into her journey launching New Zealand's fastest growing footwear brand.
Do you have a life/business coach or mentor that helped you get to where you are? How did you pick your mentor?
I have had so many great mentors over the last 17 years in business, people that have helped me every part of my journey which I am forever grateful for.
My founding business partners Caroline and Lloyd Sills played a huge part in the early days of the brand becoming established in 2003, with countless cheerleaders who have helped me over the years with their input, encouragement and specialised advice on export and distribution. We formed an advisory board in 2012 with the help of Dame Rosanne Meo who I had met at 22 years old through the AMP scholarship program…I was a girl with a dream of becoming a shoe designer and she made it seem possible! Her introductions onto the board have played a huge part in our growth and financial strategy, retail expansion, launching our ecommerce platform, Intellectual property and continue to be a great sounding board for me, especially during 2020!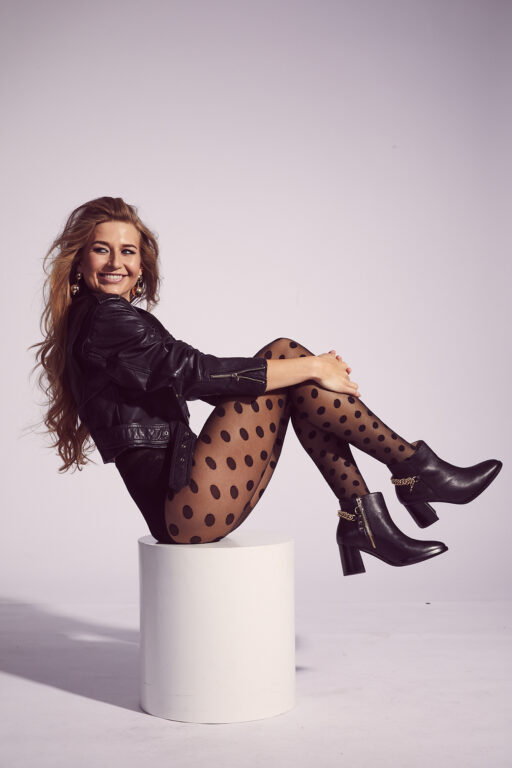 You've had some very impressive partnerships in the past, including Volvo, Veuve Clicquot, Samsung, to name a few. How did these come about?
I'm really proud of your brand alignments and we take these very seriously as a partnership that is considered throughout the year across all marketing calenders, catwalk events. These involve nationwide opportunities to share ideas across both customer channels and showcase the brands together as best as we can.
Our long-term partnerships with Vodafone, Veuve Clicquot, Samsung, Volvo, Dermalogica, Lancome and Ronald McDonald House have been part of our growth journey for up to 10 years and we are always looking at ways to do them proud each year. The partner brands have always approached us to work together which makes the connection genuine and the proposed outcomes clear on both sides.
What does good leadership mean to you? How do you apply these principles to managing your team?
Great leadership for me is putting trust and ownership in your team to have less hierarchy in the management structure…to encourage everyone to 'own their department' and report back to the team on relevant performance and goals each week.
We are big on celebration in our office and make sure even the 'small wins' are shared regularly so the team appreciate the effort others are making around them to keep all the wheels turning! I am also a big believer of embracing change… we are forever improving our systems and encouraging the team to be open to new ideas that can save time and money or increase productivity and happiness.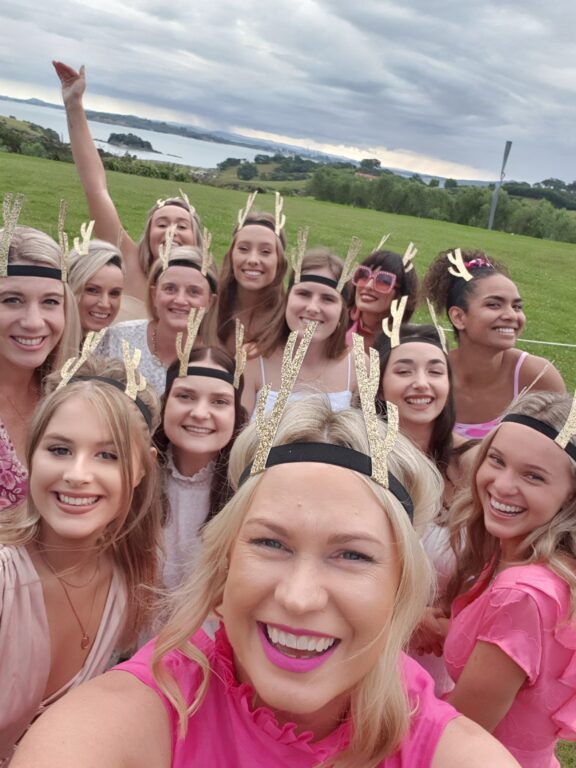 What other activities do you juggle whilst being a business owner, and how do you stay on top of everything? Any organisational tips you can share?
I am a mother of two girls who are the light of our life… my husband also has a business in PR, digital marketing and brand activations so it's a busy stage of life for sure (and we were crazy enough to get a puppy this year too!). It's also the best life lesson / reminder for us to celebrate the moments with them and enjoy the ride, even when it's tough. We have had a full-time nanny for six years who has been a huge part of our family daily life and has made parenting manageable for Liam and I.
I also have a lot of lists!! On the phone, on the shared calendar, in the diary etc. so I make sure we are not dropping any balls! Liam and I usually talk through the week ahead over dinner etc. to make sure our calendars are aligned and our home life is a priority. We also both have incredible support from senior staff within our teams that manage our deadlines alongside us.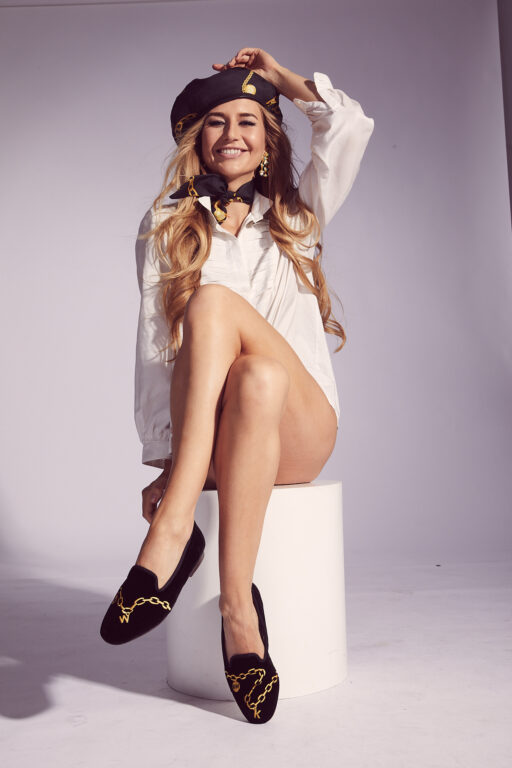 What advice would you give to someone who is thinking of starting their own label or business?
My mother told me to 'choose a job you love and you will never have to work a day in your life'… my advice would be similar… 'do what makes you happy… and surround yourself with passionate, optimistic, big-thinkers who are excited to come along the journey with you'.