Living in one of the most beautiful countries and cities in the world comes at a high price. For years our local newspapers have screamed at us that Auckland is among the least affordable housing markets in the developed world. Aucklanders are notorious for spending their dinner parties talking about house prices. So as we put our house on the market for sale this week, let me share with you the story of how we didn't buy our first house.
Rewind the clock to 2008. At 23 (me) and 27 for James, we were just starting out on our journey together. We'd recently got engaged and were well into planning our wedding. Interest rates were about 9% (yes, you can read that twice if you need to) and we were searching desperately for our first home with a very modest deposit.
We scoured the market to find the right house and settled on a property in Beach Haven. But as we completed the building inspection, it slowly dawned on us that we'd made the wrong move. We'd fallen for a rotten egg.
Having wasted time and money on a dead-end, we decided to put our property dream on hold. At the same time, Au Pair Link hit another snag and our hard-earned savings were once again being poured into the company we'd struggled for years to build.
Now fast-forward to 2012. With a baby on the way, buying a house and settling into life as a family of three would've seemed like the logical thing to do. In fact, I remember a lunch at the viaduct with my in-laws and being gently probed about buying a house.
While desperate to finally begin nesting in anticipation of our new arrival, we instead poured our savings into the business and added even more pressure by taking out a bank loan to fund My Food Bag. While we were painting the walls of the nursery, we were given notice and ended up having to up sticks with a six-week-old baby.
So we continued to rent, but this time we didn't paint the nursery walls.

At the end of 2014 we sold Au Pair Link — giving us the ability to consider buying our first home. By April 2015, over seven years from when we first decided to buy a house, we finally settled on our first home in Remuera.
A year and a half after buying that home, the risk we had taken launching My Food Bag had paid off and we'd built a company that was doing more than 100 million per/annum in revenue in less than 3 years.
We'd achieved financial freedom.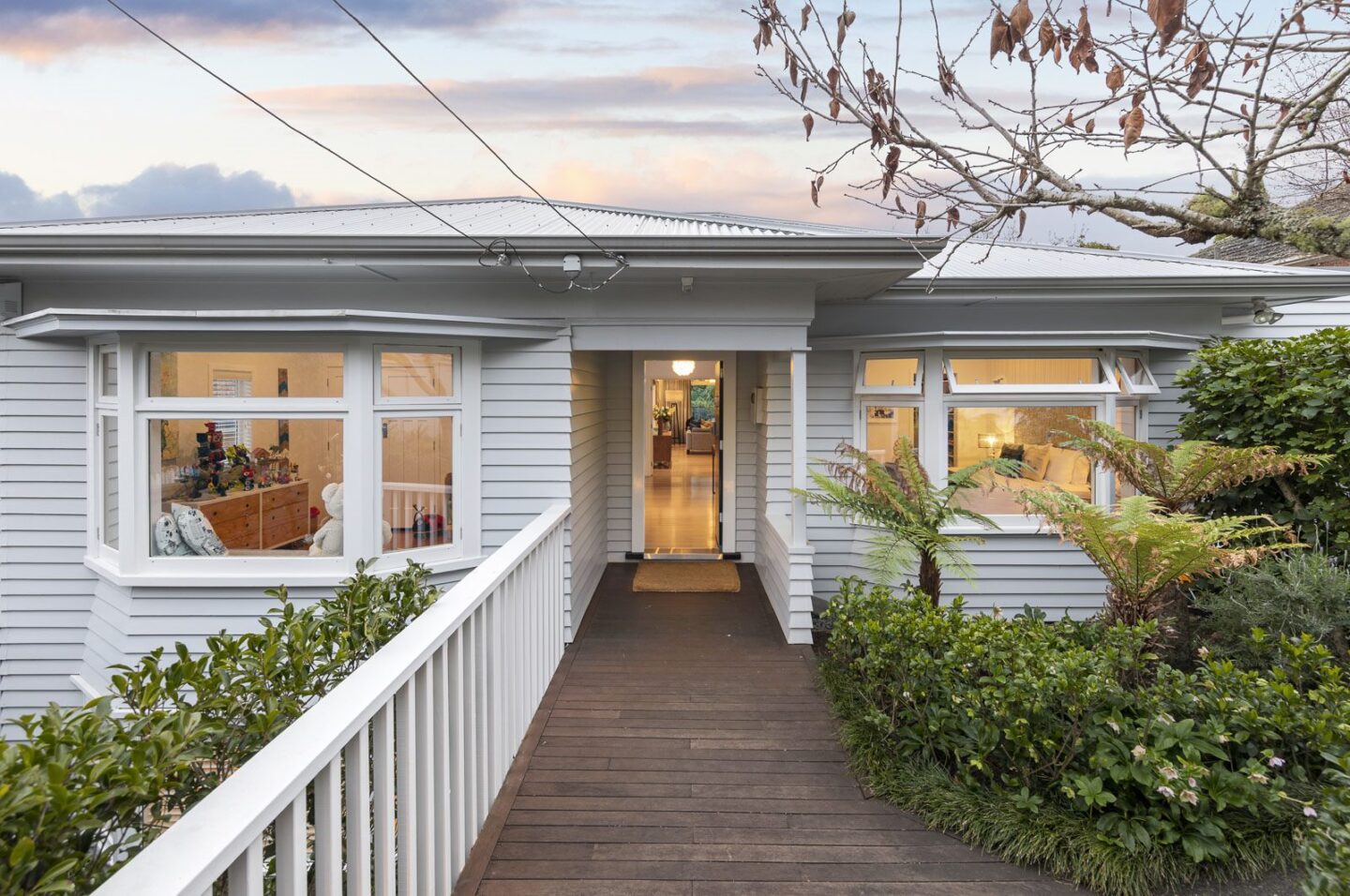 It may have seemed logical to upgrade our home to something more substantial, but we still loved the house that we had worked so hard to buy. With Leila only six months old, we set about renovating, and have had over five incredible years in our first 'dream home'.
Financial freedom is a wonderful thing. It has given us the ability to make happy choices and to prioritise buying both our parents homes and buying our beach dream. But there is a reason why people like Jeff Bezos continued to drive a Honda for many years after achieving financial freedom.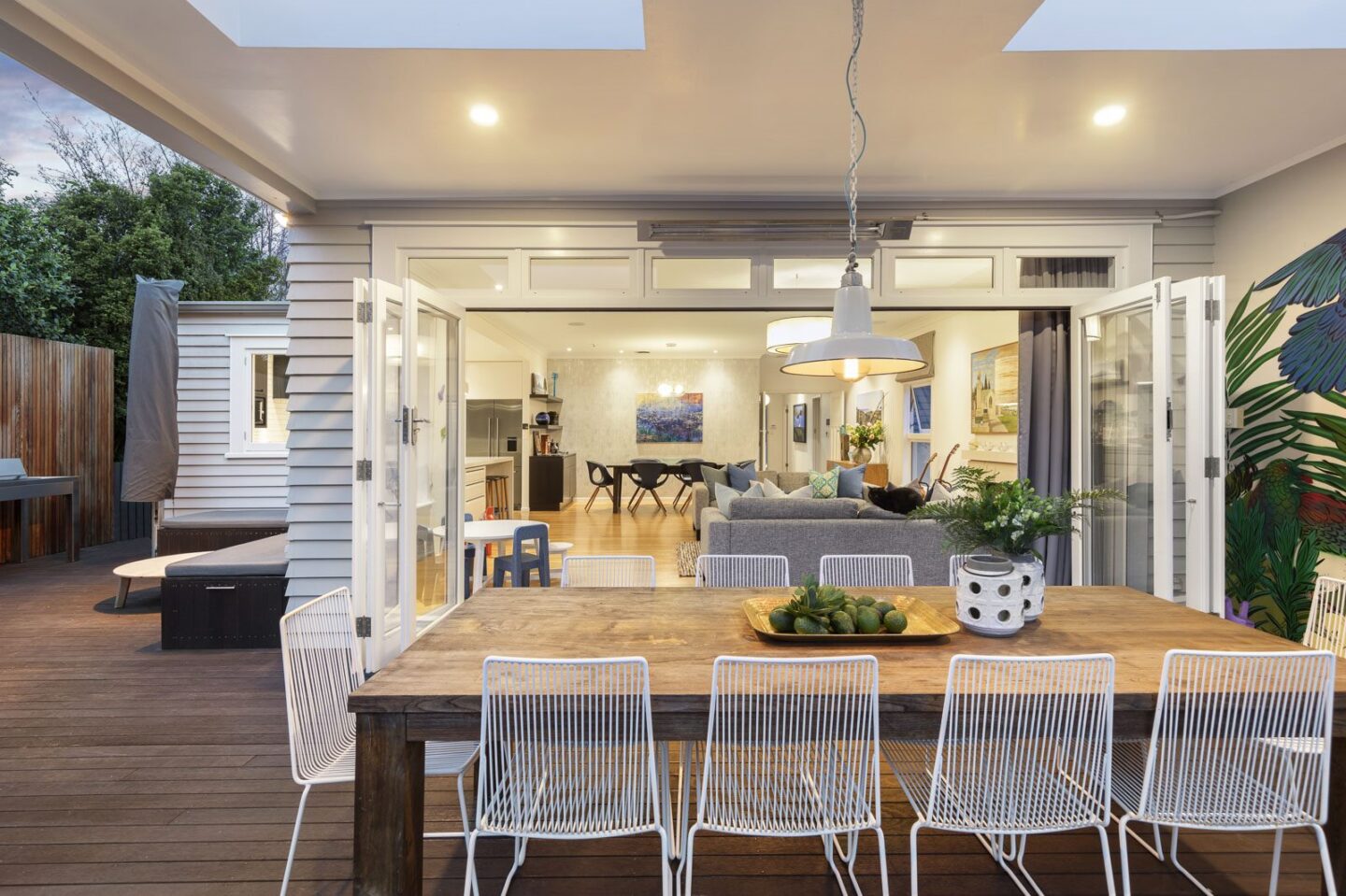 The truth is, money doesn't buy you happiness; yes, it makes life a lot easier but it shouldn't define you.
For us, we have always lived by the saying "Happiness is wanting what you have" and in our first home we had exactly what we wanted, and we believed a mansion would not change that. So we stayed put.
It took us over seven years to be able to buy our first home, it was what we wanted and we loved every minute of it. Since then we have bought five houses. Ironically, we have sold two businesses and not a single house yet.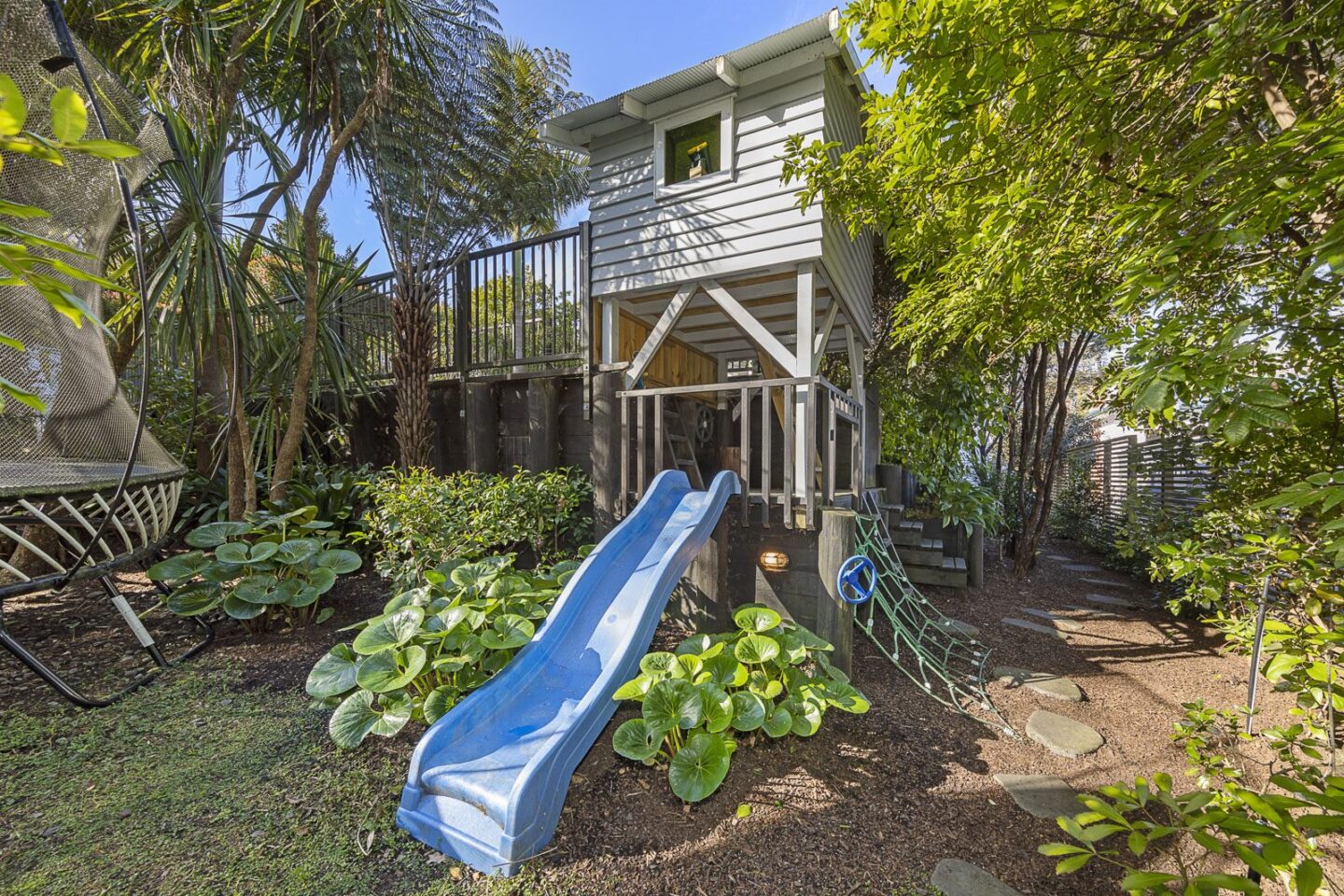 The decision to buy a new house slowly matured on us, and as we completed our renovation, we've found ourselves ready to embark on a new adventure.
So after about a year of house hunting, we've now found our 'forever family' home, and so it is with a tinge of sadness that our first ever home goes on the market.
It's true, our story isn't one for the faint-hearted. In fact, it is probably not for most people. To this day I still wonder if we would have gone on that same journey, had we bought the house twelve years ago.
I think not. If we'd had a mortgage there is no way, we would have continued to take the level of risk that we did. I wish I could tell myself as we stood packing up our rental with a new-born in my arms and tears running down my cheeks that it would all be OK.
I'm not saying that buying a house is the wrong thing, but what I am saying is to all those founders and entrepreneurs, for the outliers, for those who keep fighting for their business to survive, who make endless sacrifices, there is always hope and remember, 'Happiness is wanting what you have'.  
I wish whoever buys our first home the same happiness and good fortune we've experienced here. Lastly, I would be a terrible salesperson if I didn't include the link to our loved family home so take the full tour here!